As a businessman that values all his customer's concerns, I want to express our personal experience with websites like Yelp.com. When you have a successful business that deals with the public daily, you are going to have legitimate customer issues from time to time.
Companies like Yelp call us daily and try to extort money from us for " help" we supposedly need controlling negative reviews. We, like many other businesses, refuse to do business with them for a simple reason, we don't want our reviews " manipulated " by them. The problem is when you don't sign up for their help, immediately false negative reviews start flowing in. They also "forget" to post positive reviews.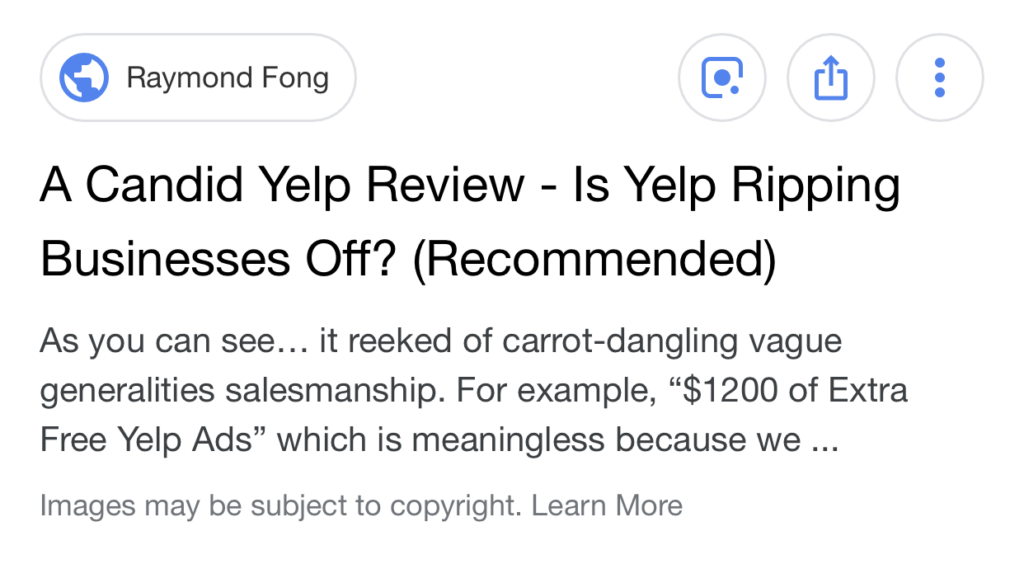 I dislike this company so much that I'm asking small businesses to sign this petition that is asking the major search engines like Google and Bing to remove Yelp results from search listings. The more Google and Bing promote the reviews on Yelp.com – the more money Yelp makes because of the additional visitors to their site. I hope you will sign it too: https://petitions.moveon.org/sign/pay-it-forward-ban-yelp

If you would like to find out how much small businesses around the country are trying to fight back against Yelp, check out this film that will be coming out this year called "Billion Dollar Bully." The trailer is here: https://www.prostfilms.com/

Our goal is for our customers to have a great experience at our restaurants. We are constantly on the floor talking and trying to make your dining experience a memorable one. We've done this for years and have built an amazing customer base.

Unfortunately, when you combine a company like Yelp.com and people who thrive on writing negative reviews, it's a perfect storm for less than honest "reviews."

We hope you understand we're trying to protect our business and will work hard to earn your business. We want every experience at our establishments to be memorable in a good way. And if it's not, ask for me, my wife or my son and we'll do our best to give you our best.
Sincerely,
Doug LaLone